Introduction
" This graphic version does justice to the many facets of [Moodie's] tale. It will introduce a new generation of readers to a figure who remains both iconic and – despite all the attention lavished upon her over the past forty-five years – mysterious. She may not be finished with us yet. What new Susanna Moodie may yet appear, in the years to come?"
(excerpt from her Introduction to Susanna Moodie: Roughing In in the Bush)
Project Genesis
Two Centuries in the Making: The really long creative journey behind the graphic novel Susanna Moodie: Roughing It in the Bush
Susanna Strickland Moodie's true-life story began on December 8, 1803 with her birth in Bungay, Suffolk and ended predictably enough with her death 82 years later in Toronto. A professional writer for nearly her entire life, Susanna carved an enduring place for herself in the Canadian consciousness with her account of pioneer struggles in the Ontario backwoods published to huge acclaim in 1852, propelling its author to international literary notoriety. Posthumously the character of Susanna Moodie has been dissected, scrutinized, appropriated, manipulated and both meaningfully and mischievously misinterpreted by authors and others with varying agendas.
The graphic novel, Susanna Moodie: Roughing it in the Bush, is the outcome of a long collaboration between the late Pulitzer Prize-winning author Carol Shields, and Emmy-award winning digital media producer Patrick Crowe. Inspired by their shared vision of an epic drama that they both sensed in Moodie's writing, the pair worked together from 1998 to 2002 as co-writers on the screenplay for a feature film based on the life of Susanna Moodie.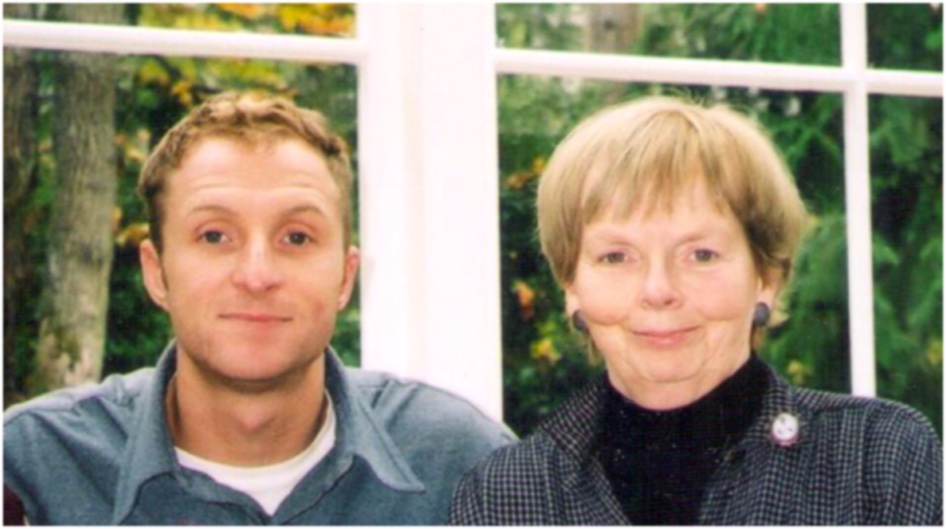 The project had its origins in Shields's University of Ottawa MA thesis entitled Major Themes in Prose Works of Susanna Moodie (1976) and in Crowe's documentary film The Enduring Enigma of Susanna Moodie (1997) – in which Carol appears. They collaborated on a series of projects till shortly before Shields's death from cancer in 2003.
Due to the rising popularity in graphic novels and in discussion with Carol's husband Don, Crowe re-launched the script as in graphic form in partnership with a group of internationally recognized artists in homage to his long-term mentor and collaborator. With the support of the Carol Shields Literary Trust, this screenplay has now faithfully adapted this screenplay into a graphic novel that can be read in either print or interactive formats.
Profiles of Authors and Experts
Carol Shields
Writer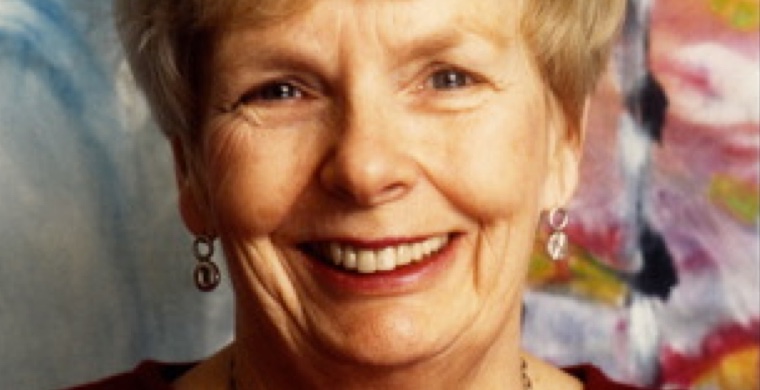 Carol (Warner) was born on June 2, 1935 and grew up in the Chicago suburb of Oak Park. She attended Hanover College in Indiana and Exeter University in England and it was during this period abroad that she met Canadian engineering student Don Shields. After graduation, Carol married Don and moved to Canada.
In 1969, she began work on an M.A. in Canadian Literature at the University of Ottawa. "One of our essays was about Susanna Moodie, and I decided to do my thesis on her and I looked at the work we never look at in Canada — all those terrible novels she wrote." After receiving her M.A. in 1975, Carol published a literary essay Susanna Moodie: Voice and Vision based on her thesis, the following year.
She then decided to write a novel using up left over research material from her thesis. Small Ceremonies was Carol's first published novel and winner of the Canadian Authors' Association Award in 1976. Carol's fifth novel, Swann: A Literary Mystery published in 1987 was likewise inspired by Carol's research on Moodie, and was short-listed for the Governor General's Award for Literature and winner of the Arthur Ellis Award for the Best Canadian Mystery of the Year.
Later in her writing career, Carol earned international fame for The Stone Diaries, which won the Governor General's Award for Literature in 1993 and then the Pulitzer Prize in 1995. Her next book Larry's Party, won the Orange Prize and Le Prix de Lire (France). Carol's biography of Jane Austen published in the Series "Penguin Lives" in 2001 won the Charles Taylor Prize for non-fiction.
Carol taught creative writing at the University of Ottawa and the University of British Columbia. She joined the English Department at the University of Manitoba in 1982 becoming a Full Professor in 1995 and Professor Emerita upon retirement in 2000.
In addition to her nine novels, three books of poetry and three collections of short stories, Carol was an accomplished playwright. Her titles include Women Waiting (First prize for Radio Drama at the CBC Literary Awards, 1983), seven theatrical plays and even interactive fiction.
Often working in collaboration with other writers Carol co-authored the novel A Celibate Season with Blanche Howard in 1991, the play Anniversary a play with colleague Dave Williamson in 1994 and Fashion, Power, Guilt, and the Charity of Families for the Prairie Theatre Exchange with daughter Catherine Shields in 1995. In 1996 she co-presented a joint paper with daughter Anne Giardini to the Jane Austen Society of North America. She co-authored the script for Susanna Moodie: Roughing It in the Bush with Patrick Crowe in 2001 and co-edited two volumes of the anthology Dropped Threads with Marjorie Anderson in 2001 and 2003. Her last collaboration was the theatrical adaptation of her last novel Unless co-written with and completed by daughter Sara Cassidy.
Carol's work has inspired adaptations including a theatrical musical based on Larry's Party as well as feature film versions of Swann, The Republic of Love and Unless and the dramatic TV anthology series The Shields Stories.
Among many honours received, Carol was Chancellor of the University of Winnipeg from 1996 to 2000. That year she was inducted into the French Order of Arts and Letters, and in 2002 she was made a Companion of the Order of Canada - Canada's highest honour.
Carol's last novel Unless was published that same year (2002). Unless was shortlisted for the Man-Booker Prize, the Scotiabank-Giller Prize, the Governor General's Award for Fiction and was ranked in the Top Ten list of Britain's all-time best loved books by women.
Carol died from breast cancer on July 16, 2003.
Patrick Crowe
Writer and Producer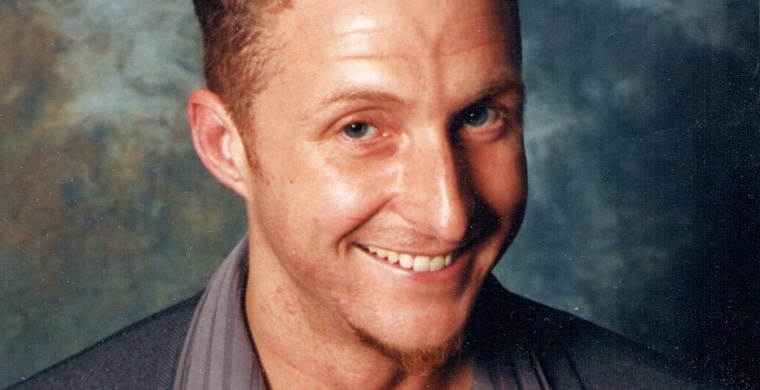 Patrick Crowe grew up in Sudbury, Ontario (which is the setting and subject of his semi-autobiographical gay musical documentary The pINCO Triangle). He first met Carol Shields in 1994 while working on his first film, the Enduring Enigma of Susanna Moodie– a documentary in which Carol plays a key role.
Patrick studied Film Production at York University in Toronto where he has worked for the National Film Board of Canada, the Ontario Media Development Corporation, the CBC and many media production companies. At digital media studio ExtendMedia, he collaborated again with Carol on an interactive story for MSN (Communication Routes, 1997) and was later recognized as Producer of the Year after launching the first interactive TV drama series broadcast in Canada in 1998.
That same year, Carol invited Patrick to collaborate with her on a new dramatic interpretation of Moodie's life. The resulting screenplay completed in 2001 is the underlying script for the interactive graphic novel Susanna Moodie: Roughing It in the Bush.
In 2002, Patrick co-founded Xenophile Media. A digital media production company recognized for innovation in interactive narrative, Xenophile has worked with clients from BBC to Disney while producing its own original properties. Noteworthy projects include the online game series Total Drama Island – Totally Interactive! with more than 10 million registered players in 30 countries, the Genie-nominated feature documentary The Guantanamo Trap, the Emmy-nominated interactive documentary Inside Hana's Suitcase and Love Letters to the Future – a two-time Webby Award-winning social media time capsule launched at the 2009 UN Conference on Climate Change.
Most recently, Patrick developed and produced Xenophile's Emmy-nominated transmedia mobile games and TV series Time Tremors. He also co-created, co-wrote and produced the feature film, web series, and mobile game Anxietyville and the interactive graphic novel Susanna Moodie: Roughing It in the Bush.
Patrick's work has won two Gemini Awards, two Webby Awards, the Rose d'Or Award, two Emmy Awards and has had five additional Emmy Award nominations.
Willow Dawson
Story Editor, Graphic Novel Adaptation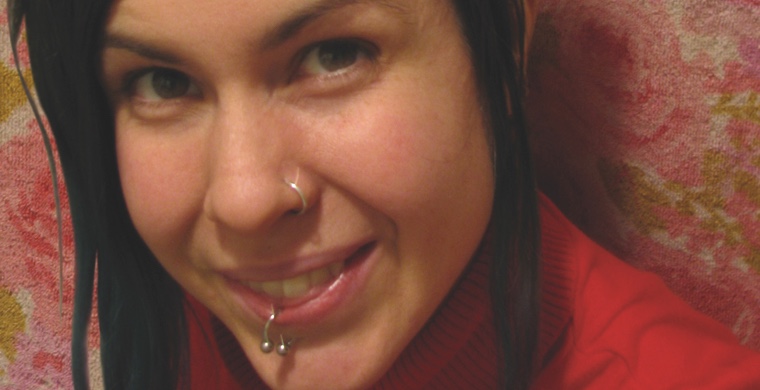 British Columbia native Willow Dawson is an illustrator and graphic novelist based in Toronto. Her books include Avis Dolphin with Frieda Wishinsky (Groundwood Books); My Girlfriend's Pregnant!; A Teen's Guide to Becoming a Dad by Chloe Shantz-Hilkes (Annick Press); Ghost Limb (self-published); Hyena in Petticoats: The Story of Suffragette Nellie McClung (Penguin Books Canada); The Big Green Book of the Big Blue Sea with Helaine Becker (Kids Can Press); Lila and Ecco's Do-It-Yourself Comics Club (Kids Can Press); No Girls Allowed: Tales of Daring Women Dressed as Men for Love, Freedom and Adventure with Susan Hughes (Kids Can Press); and the upcoming The Wolf-Birds (Owlkids Books, September 2015).
She is currently in development of 100 Mile House (excerpts published at Top Shelf 2.0).
Willow's award-winning books and graphic novels have been supported by the Toronto Arts Council, the Ontario Arts Council and the Canada Council for the Arts. In addition to teaching "Creating Comics and Graphic Novels" at The University of Toronto School of Continuing Studies, Willow also lectures and leads workshops in schools and libraries across Ontario.
Selena Goulding
Illustrator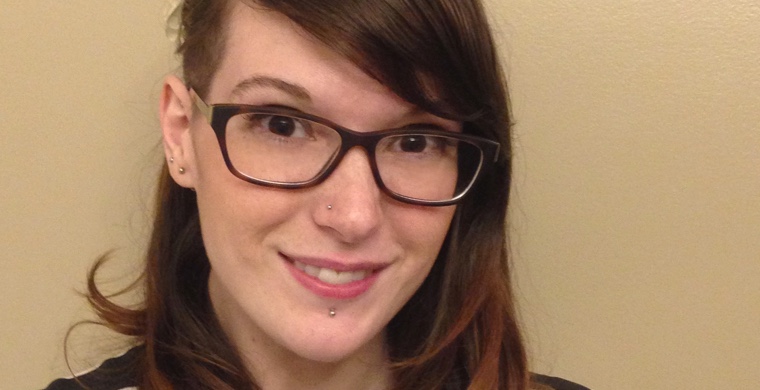 Selena Goulding grew up on Vancouver Island and has worked in the comic art world since graduating from the Sequential Arts Program at Toronto's Max the Mutt Animation School in 2010. Influenced in equal parts by Aquaman and Sailor Moon, Selena's illustration style is mature, technically sophisticated and emotionally complex in a way rarely seen in comic art. She was previously best known for her work on young adult indie comics such as Cobble Hill, published with 215 Ink. Susanna Moodie: Roughing It in the Bush is the first graphic novel that she has illustrated in its entirety and took eighteen months to complete, Selena is currently working on a contribution for The Secret Loves of Geek Girls anthology.
Alex Mayhew
Interactive and Art Director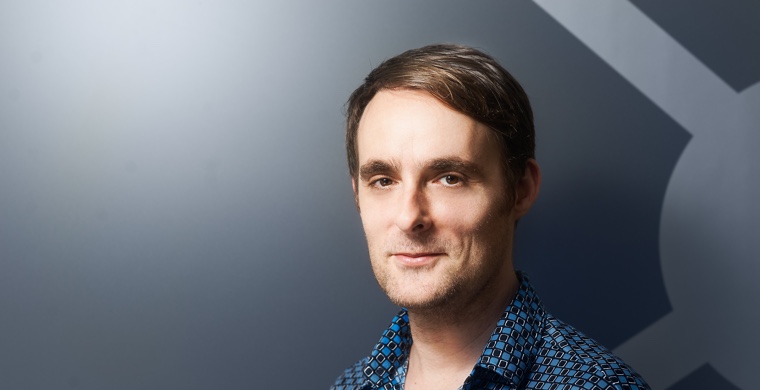 British interactive artist Alex Mayhew is renowned for his exquisite and playful digital media projects combining web, mobile, TV, game, book, theatre, film and live performance. His distinctive style invokes poetics, aesthetics and gameplay to create magical worlds that educate and entertain.
Alex was Creative Director of the multi award-winning Ceremony of Innocence CD-Rom produced by Peter Gabriel's Real World Studios in 1997. This groundbreaking interactive book adaptation is considered to be one of the key works demonstrating the form and potential of the "new media". Alex has since worked with the Royal Shakespeare Company, the MIT Media Lab, the Zero Game Studio (Sweden), the University of Wales, OCADU University, the Canadian Film Centre and the Banff Centre. He has also collaborated with prominent artists including Peter Greenway, Nick Bantock and Brian Froud.
His work with Xenophile Media dates back to 2002 and his "haunting" narrative for the beethovenshair.ca website in 2006. Alex is Xenophile Media Creative Director for Susanna Moodie: Roughing It in the Bush, Anxietyville and Time Tremors - an Emmy-nominated transmedia property that he created.
Michael A. Peterman
Historical Consultant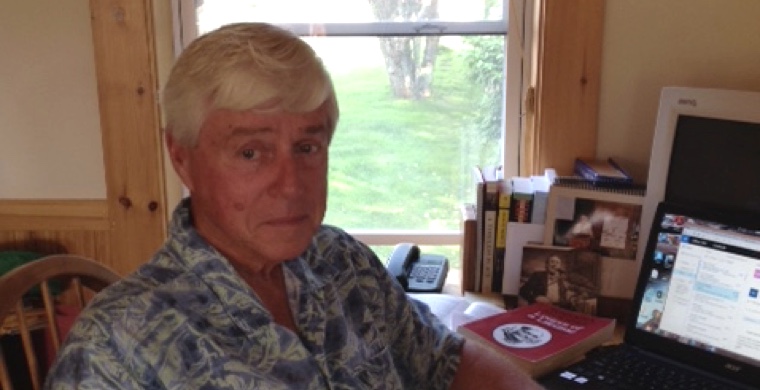 Professor Emeritus at Trent University, Michael Peterman is the author or editor of 14 books and has devoted a lifetime of study to Susanna Moodie and Catharine Parr Traill. He is considered by many to be a leading authority on the sisters and their writing. Most recently, he edited new editions of The History of Mary Prince, a West Indian Slave for which Moodie performed the (uncredited) role of amanuensis to Mary Prince; and of the first book in Moodie's emigration trilogy: Flora Lindsay; or, Passages in an Eventful Life.
Michael is also the author of Sisters in Two Worlds – A Visual Biography of Susanna Moodie and Catharine Parr Traill published by Doubleday Canada in 2007 and that same year he edited the Norton Critical Edition of Roughing It in the Bush. Other related titles include My Old Friend the Otonabee: Glimpses by Samuel Strickland, Catharine Parr Traill & Susanna Moodie; and Susanna Moodie: A Life. With Carl Ballstadt and Elizabeth Hopkins Michael edited two volumes of the correspondence of Susanna Moodie: Letters of a Lifetime; and: Letters of Love and Duty, and one volume of the letters of Catharine Parr Traill; I Bless You in My Heart. He and Carl Ballstadt also co-edited Forest and Other Gleanings: The Fugitive Writings of Catharine Parr Traill.
Other writers Michael has written about include Isabella Valancy Crawford, Willa Cather, Margaret Laurence, and Robertson Davies.
Michael taught in the English department of Trent University from 1972 to 2008 during which time he served as department Chair, Associate Dean of Research and Graduate Studies, Principal of Catharine Parr Traill College, and Editor of the Journal of Canadian Studies. Michael was elected a Fellow to The Royal Society of Canada in 2006.
In retirement, Michael continues to be an active researcher and writer, and pens a fortnightly column called Culture Matters for the Peterborough Examiner. He divides his time between Ontario and Lunenburg, Nova Scotia.
Credits
Susanna Moodie: Roughing It in the Bush
by Carol Shields and Patrick Crowe

Story Editor, Graphic Novel Adaption by

Willow Dawson

Illustrated by

Selena Goulding

Executive Producers

Keith Clarkson
Don Shields

Producer

Patrick Crowe

Associate Producer

Conor Holler

Development Producer

Ben Evans

Art Director

Alex Mayhew

Historical Consultant

Michael Peterman

Composer, Sound Designer

Janine White

Additional Music

Roland Merz

Project Managers

Mae E. Garcia
Mika Collins

Additional Project Management

Elizabeth Coleman

Project Manager, Development

Rachael Glassman

Lead Developers

Ian Zamojc
Ryan Miller
Ruzette Tanyag

Junior Developer

Andy Peverly

Animators

Daniel Flavelle
Vincent Ristuccia
Daniel Lawson

UI / Graphic Designer

Justin Wong

Background Illustrator

Jaxen Nobriga

Digital Inkers

Erik Irwin
Jaxen Nobriga
John Ercek
Bernardino Malijan
Matthew Ramirez

Colourists

Adam Metcalfe
John Cullen
Raymond Luke
Ewelina Dolzycka
Sophia Lee
Lauri Lewis
Jeremy Cardarelli

3D Artist

David McKenna

Website Developer

Thierry Loa

Researchers

Caroline Klimek
Tristan Tiggeloven

Usability

Diane Howie

Testing

Alex Neufeldt
Cast
Susanna Moodie

Isolde O Neill

John Moodie

RH Thompson

Catherine Parr Traill

Helen King

Agnes Strickland, Wilhelmina Carr

Heidi Von Palleske

Thomas Pringle, Dr. Hutchison, Old Wittals

Ivan Sherry

Mary Prince, Mrs. Peter

Kyra Harper

Thomas Cheesman, Malcolm

John Cleland

Mrs Elizabeth Strickland, Hannah

Barbara Gordon

Peter Nogan, Maquin

Gregory Odjig

Mrs Joe

Wendy Thatcher

Mollineux

Emmanuel Kabongo

John Monaghan

Jim Watson

Isobel

Imogen Haworth

Amelia Sharp

Helen Taylor

Jenny

Kate Trotter

Katie Moodie, Aggie Moodie, Young Girl

Skyler Wexler

Johnny Moodie

Lucas Kalechstein

American Woman (Southern Belle)

Mika Collins

Angry Man

Jason Blicker

Yankee Gentleman

Taylor Price

Long Ringletted Lady

Imogen Haworth
for ACTRA Toronto
Steward

Noreen Murphy

Voice Directors

Patrick Crowe
Mika Collins

Audio Recording Facility

Mach Sound Studio

Audio Recording Engineers

Ryan Aktari
Steve Blair

Additional Audio Recording

Urban Post

Industry Consultant

Alex Jansen (Pop Sandbox)

Creative Consultant

Anne Giardini (Carol Shields Literary Trust)

Additional Design

Bradley Chong
Leo Scopocasa

Additional Animation

Bryce Hallett
Matthew Den Boer
for Xenophile Media Inc.
Business Affairs

Sherri Hills
Tristan Tiggeloven

Director of Operations

Cary Walkin

Facilities Managers

Mika Collins
Briana Brown
Rachel Glassman

Creative Director

Alex Mayhew

Intern

Zack Goldglas

Financial Manager

Raluca Alexe

Bankers

Morris Gluck and Cindy Ooi, HSBC Canada

Insurance

Front Row Insurance

Legal Counsel

Mary Barroll

Clearances

The Rights Company

Digital Marketing Intern

Laura Wright

Digital Marketing Manager

Julie Giles, Greenhat Media

Literary Agent

Michael Levine (Westwood Creative Artists)
for Westwood Creative Artists
Caroline Forde
Liz Culotti
for Second Story Press
Publisher

Margie Wolf

Editor

Kathryn Cole
Susanna Moodie: Roughing It in the Bush
is published in print by Second Story Press
for their assistance and support we thank:
Margaret Atwood
Keith Clarkson
Doris Zibauer
Susan Jamieson
Michael Peterman
Elizabeth Hopkins
Carl Baldstadt
Charles Pachter
Timothy Findley
Elizabeth Thompson
Faye Hammill
Martin Zibauer
Blair Turner
Isolde O Neill
Hugh Brewster
Marc Cote, Cormorant Books
Jamie Broadhurst, Raincoast Books
Judy & Marc Glassman
Alex Jansen
Alex Mayhew
Emma and Lyra Westecott
Jack & Julia Barker
Julia, Adam and Piers Cubitt
Hazel Ecclestone
Evelyn Koski
Suzanne Mitchell & Fiona Gracie
Sara Diamond & Kellie Marlowe
Dan & Maria Farmer
Karen Farmer & Scott Broad and Esprit Farmer Broad
Cheryl & Roger Parsons
Eugene Haluschak
Pat & Bernice Crowe
Arlette Baker, Don Shields and the entire Shields Family
Durham College (Oshawa)
Xenophile Media acknowledges valuable support of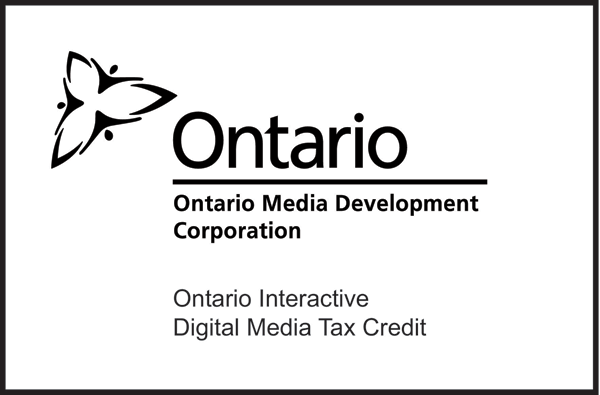 for Ontario Media Development Corporation
Tax Credits

Monica Szenteszky
Mark Sonnenberg

Digital Media Export Fund

Kim Gibson

Page to Screen Event

Janet Hawkins

Produced with financial support from

Carol Shields Literary Trust
Upper Canada Moving Picture Company
Xenophile Media Inc.
Pop Sandbox
Alex Mayhew
Michael A. Peterman
Second Story Press

Produced in Association with

for Canada Media Fund

Stephane Cosentino
Francesca Accinelli
Caroline Soucy
Kathleen Beaugé
Susanna Moodie: Roughing It in the Bush is a production of

© 2016, Xenophile Media Inc.